The country has just added 11m acres of land to the national parks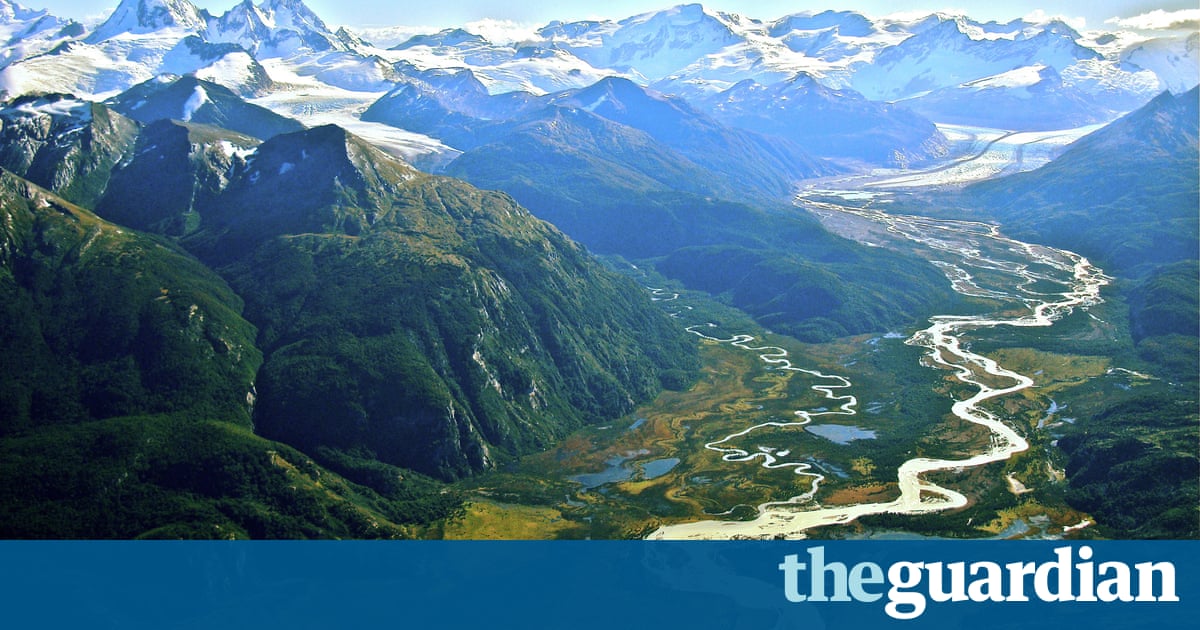 The road to Parque Pumaln is festooned with dozens of whitewater waterfalls that slip down the steep cliffs into a thick forest overrun by ferns and plants with leaves as big as beach umbrellas. An active volcano threatens to wipe out the sparse human settlements that are scattered like frontier outposts, often holding populations of fewer than 100 residents. The scenery, however, suddenly changes at El Amarillo, a town of perfect picket fences, exquisitely designed bridges and hand-lettered wooden signs offering help on camping and trekking.
It is here that a 25-year experiment in environmental conservation is finally coming to fruition. Parque Pumaln is a million-acre collection of untrammelled vistas and valleys that was patched together by a pair of American conservationists whose mission, known as wildlands philanthropy, was to keep the lands free from industrial development.
After decades of cajoling urban residents, multinational businesses and small farmers to colonise and exploit these corners of wild Patagonia, the Chilean government has made a U-turn and announced a massive conservation campaign. Spurred by the gift of Parque Pumaln, which is the largest private donation of land to a government in Latin America, the Chilean president, Michelle Bachelet, signed an agreement to create five new national parks and join the million acres of Pumaln with 10 million acres of federal land. All this land will be placed under strict environmental protection as newly designated national parklands.
The protected areas are 5,000 times the size of Manhattans Central Park and include volcanoes, virgin forests and miles of wild coastline. Even the combined size of Yosemite and Yellowstone national parks would be less than one third of the land preserved by Bachelet.
Standing before glacier-topped mountains and steep granite faces reminiscent of Yosemite, Bachelet praised US philanthropists Doug Tompkins and Kristine McDivitt Tompkins for their decades-long campaign to preserve swaths of wild Patagonia. Doug Tompkins, who died in a kayak accident in December 2015, was singled out by Bachelet as a visionary who battled accusations and attempts to sabotage his conservation dream. Doug, we did it and I should say, we finally did it, said Bachelet, as she signed an accord to convert Tompkins private Parque Pumaln into a Chilean national park. Today, she said, we are bequeathing to the country the greatest creation of protected areas in our history.
Yvon Chouinard, the founder of clothing company Patagonia and long-time climbing partner of Tompkins, was ecstatic as he watched the announcement, noting that in a single day Chile had jumped into the ranks of countries with the highest percentage of protected lands. That puts Chile right up there with Costa Rica in terms of the percentage of protected lands, said Chouinard, who described the donations by Tompkins Conservation as historic. No other human has ever created this many acres of protected wildlands [through private philanthropy] and he did not do it with the stroke of a pen. These are tourist-ready parks with trails and cabins and infrastructure.
Kristine McDivitt Tompkins smiled broadly as she addressed hundreds of environmental activists, local residents and park employees at the entrance to the new national park. I wish my husband Doug, whose vision inspired todays historic pledge, were here on this memorable day. Our team and I feel his absence deeply, she said. National parks exist in almost every country in the world. God knows what form they are in, but they exist everywhere. Some of them are battered, some are ill-funded, probably most. But they exist. And by and large, that holds the firmest, most consistent possibility for longevity in terms of terrestrial conservation.
The audience applauded wildly as she described the conservation accord as a crucial first step towards uniting Chilean national parks in what will be known as the route of parks. This is unprecedented and will become one of the most famous routes in the world, connecting up communities and bringing new economic activity to each region. There is no long-term conservation possible unless neighbouring communities find that their best interests are served. National parks have proven to be a strong source of national pride, creating honour and admiration throughout their citizenry.
With foreign tourism booming in Chile, the route of parks concept is expected to consolidate what today is a haphazard and largely unorganised tourist circuit stretching for 2,400km from the city of Puerto Montt in the north to the Beagle Channel astride Tierra del Fuego in southernmost Chile. National parks are the gold standard of conservation, said Hernn Mladinic, who spent years working to persuade the Chilean government to preserve intact ecosystems in southern Chile. For every dollar you invest in national parks, you get 10 back; its more profitable than copper.
Read more: http://www.theguardian.com/us
The post Chiles new route of parks aims to save the wild beauty of Patagonia appeared first on Beauty Questions Information Answers.